Erotica X Teal Conrad in My California Loft
Teal Conrad is having a hot sexy time in her multimillion dollar home. She got horny because of her luxurious surroundings and awesome view so she got completely naked and decided to rub her sexy wet pussy to a hard orgasm. She sat in a hanging round see through chair and the rubbing began.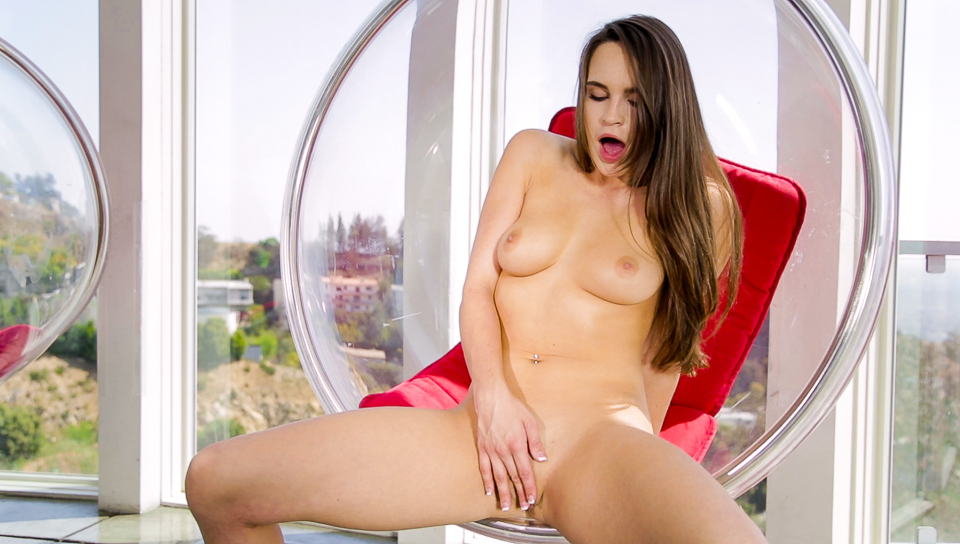 She is a beautiful young babe with a hot body and natural tits. In fact, she is completely natural, with her long brown hair falling over her beautiful face. Judging by her face and the way she looks you can see that she's one hot devilish girl that really loves sex and orgasms.
She keeps rubbing and fingering her pussy as she masturbates. As more time passes she gets louder and louder and you can really see when she cums as her pussy drips on the chair she's sitting on. Now she's finally calm and happy.