Erotica X Scarlett Fever in Young Romance with Seth Gamble
This is a stunning tale or passion and romance starring beautiful blonde nymph Scarlett Fever, who finds herself in the arms of Seth Gamble.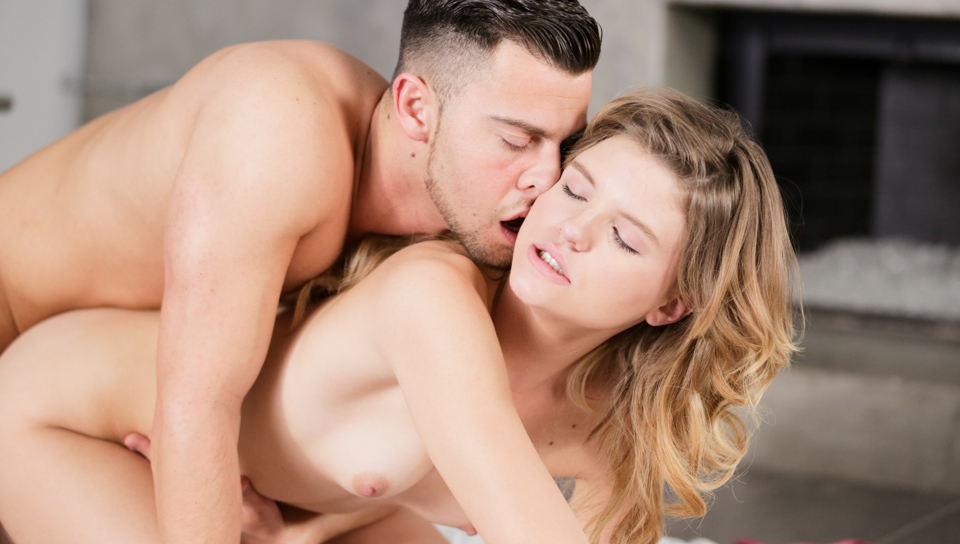 His fingers softly caress Scarlett's long legs, gently kissing and caressing her exquisite skin and exploring every inch of her lithe body.
With great tenderness and the dedication to making her happy, Seth see's to Scarlett's every want, need and desire.